27 Oct 2020
Tiramisu: New brand, same purpose!
When we started the project during the Global Hack in April 2020, we spontaneously called it CommunityHeroes. Apart from us being really busy delivering our prototype and not having time to think twice about the name, the name also summed up nicely the feeling of the time – coming together, making change happen.
We know that for a fact, as we were definitely not the only ones choosing this name – when we won at the EUvsVirus hackathon, we even had to check twice if it was actually us, or our name twins, among the winning teams.
Who is a hero anyway?
The notion of heroes was quite important to us, but not in the traditional way. We believe that there is something really incomplete about the way we portray heroes in our world today. How do you become a hero? You train day and night without sleeping. You push through. You make extraordinary sacrifices. You are better at something than everyone around you. Sometimes you get superpowers through a secret, extraterrestrial source. Sometimes you have secrets, or money, or both. Are those really the stories we want to tell? It seems like only the big acts matter. But do they always matter more?
With this in mind, our first slogan was "everyone can be a hero."
But that's maybe not the full picture.
Picture perfect
As much as we don't believe that volunteers are those magically smiley people that are continuously happy, good looking, perfectly diverse, and always ready to help the misfortune sad bunch of us that cannot get through life without the extended helping hand of a capable young person, we don't buy into the notion of heroes either. So we wanted to redefine the notion. And we still think this is important.
But the more this year progressed, we realized that the most important thing right now is to ensure that we, collectively, are doing ok.
Maybe less extraordinary
Heroes mostly arrive in extraordinary circumstances, doing extraordinary things. You rarely see them pictured pondering their own problems, difficulties and loneliness to the extent that it really affects their brilliance (maybe depressed Thor is an exception here). The truth is, we can safely argue that we have been spending this year in very extraordinary circumstances. But for most of us, it still doesn't feel like a caped hero could be the best person to help us to safety and sanity. Honestly, how many times is that actually what we need? Most of our struggles feel way more ordinary than that.
Pick me up
Most of the time, it takes community and connection to truly solve our daily struggles.
So let's start a little bit closer to home. How do we usually check if our friends are doing ok? By calling them up, reaching out, lending a hand. And if they are not ok? We comfort them. We check in. We spend time with them. We let them know we care. What is a good way of showing care? Sharing food. Like a delicious dessert.
Tiramisu
Tiramisu is one of those delicious treats, but it is much more. Derived from the dialect of the Treviso region in Italy, "Tireme su", as it was originally called, means "pick me up" or "Lift me up", and evolved to Tiramisù in the second half of the 20th century.
The history of the dessert is not very clear though and there are few versions, but of course, we all agree it's coming from Italy and it's delicious enough really lift us up 🙂
We all need a little help sometimes
Tiramisu, in its literal meaning, is a reminder to not only check in with others – but to sometimes check in with ourselves as well. After all, how do we ensure that we are doing ok? If we effectively want to help and be there for others, we need to be there for ourselves first. One very important aspect of this is accepting that we need help sometimes, and be brave enough to ask for it. The other important aspect is being there for others – as this ironically reflects back on our own wellbeing as well. Yes that's right – helping others makes us feel better too!
If you want to lift yourself up, lift up someone else.
Booker T. Washington
The truth is, none of us is perfect. None of us is always smiling. And none of us has the stamina to push through every single day. Especially not this year. Sometimes, we just need to admit our temporary defeat, take a spoonful of dessert, and count on someone to lift us up.
The Logo
The logo inspiration started with the ladyfingers, necessary ingredients to make any delicious Tiramisu 🙂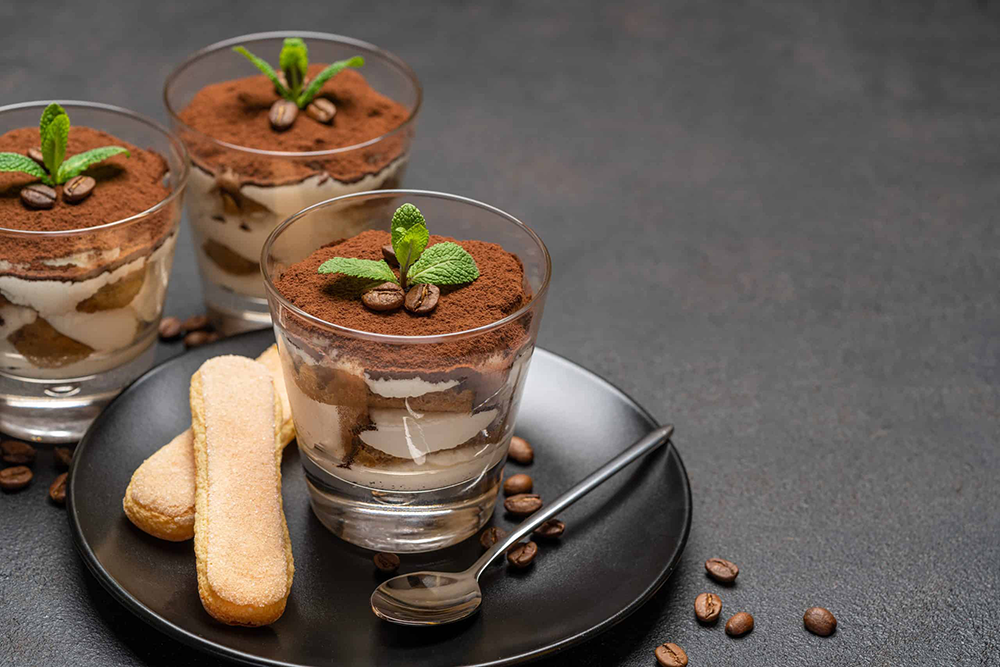 Our essential Tiramisu ingredients are then splitting into what reminds us of a four-leaf clover (a universal sign for luck) or four hearts. You'll see many of these shapes coming back in our graphics and fun animations!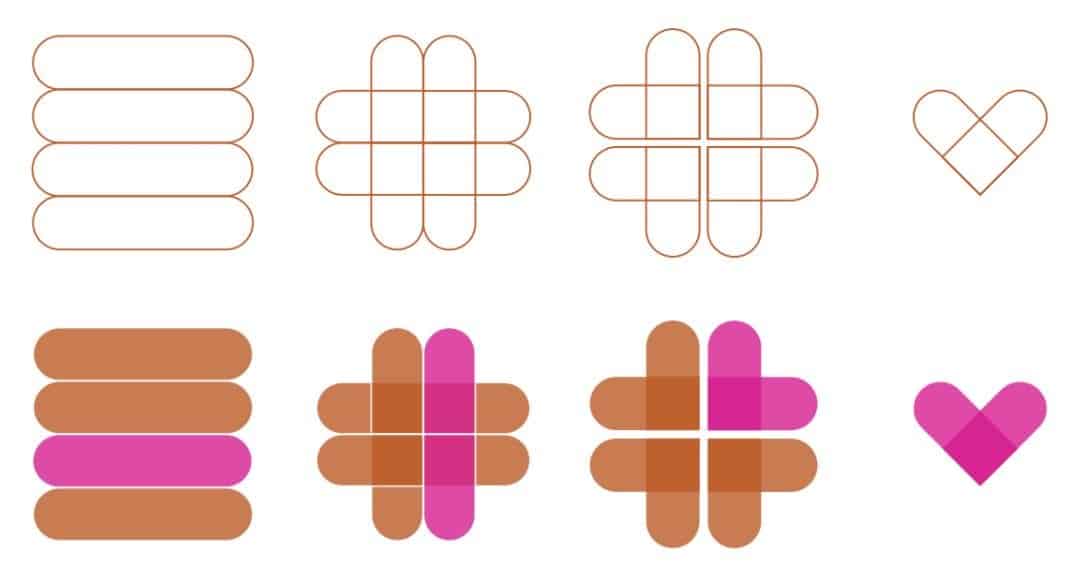 What's next?
Despite the rebranding, our purpose is still the same: Build open and inclusive communities where people and organizations can engage in meaningful, diverse and fun connections.
Since the start of the project, we discussed with community members, cities and organizations to understand their needs and expectations, and to plan the first pilots. And we made significant progress in our platform development which will be launched very soon. If you are interested in getting involved or just in saying hi, join the community and let us know there! 😊